Addons expand the range of functions of our products. To check the offered addons, please visit our shop.
Step by Step
Login into our Backend
Open password management
*NEW* Addons management

You can see the available, unassigned addons on the left and your devices on the right. Now drag & drop the addon over the desired device.
Dragging an addon between devices is possible too.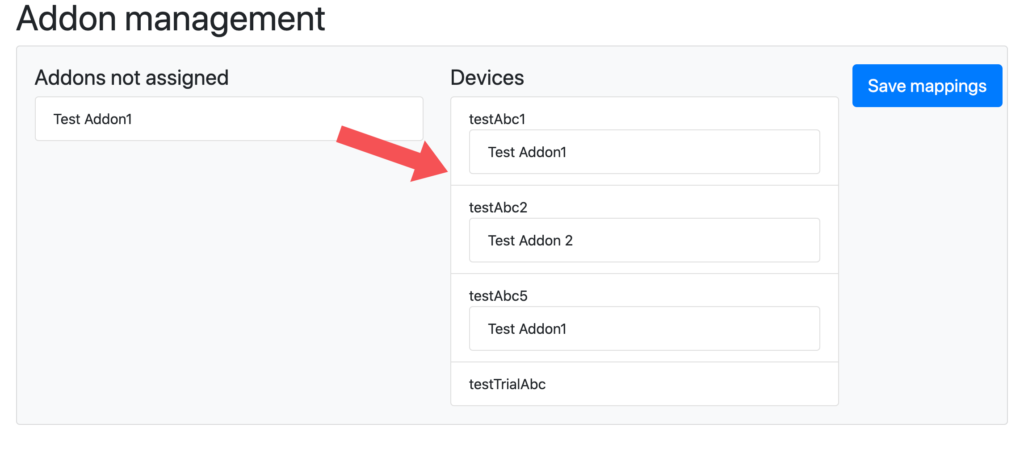 Please check if you have to activate the addon-handling in madmin -> devicesettings accordingly.